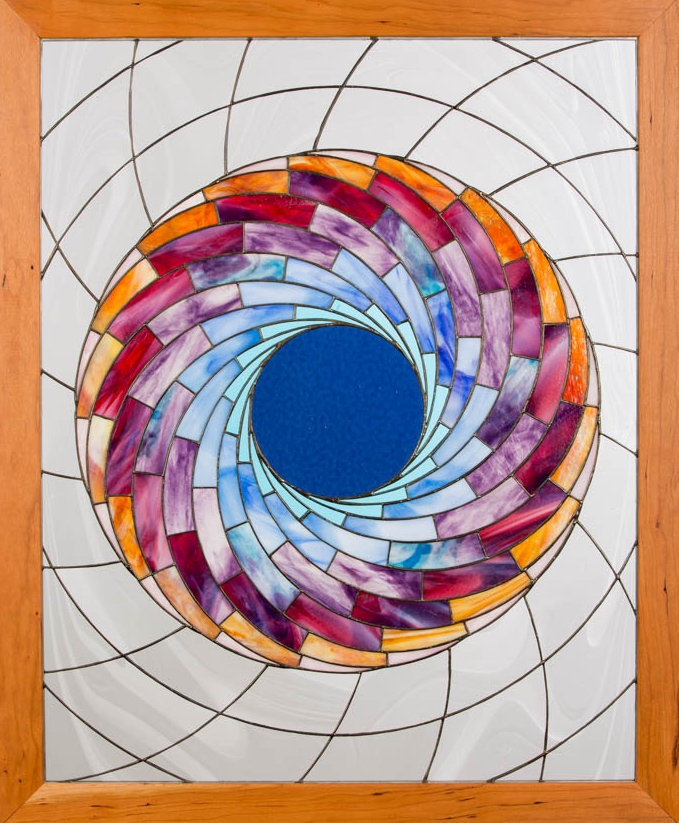 I have photographed a lot of artwork for local artists. But this is one of my first pieces of stained glass that I have ever photographed in studio.
A Raleigh based stained glass artist called me about photographing several of his stained glass pieces. He was tired of trying to get good results with a phone. I was very upfront that I had photographed a lot of regular artwork, but that stained glass would be a new challenge. However, I told the artist that I was up for it and that he could bring his work to our North Raleigh studio. I also mentioned that if I couldn't get the results that he'd owe me nothing for me giving it a shot.
As you can see, the image on the left came out great and the stained glass artist was very pleased with all the pieces that I photographed for him. He said that he'll keep coming back as he gets more projects completed.
Whether it's artwork, a product or now even stained glass, those are just a few of the things that we can help local artists and companies with including people focused photography.
I love trying new things when it comes to photography: I really love the beauty of this particular piece of stained glass art.
The following two tabs change content below.
Short Bio About The Author:
I'm David Williams a professional commercial photographer focusing on corporate and business clients with some personal branding, lifestyle photography in the mix. My love for photography began in late 1981 while still in High School. I started making money with his camera in 1982. Brenda, my wife, and I started working together in photography in 1988 shortly after we met. Brenda and I married in 1989 and have two adult daughters. Please be sure to
get a quote for services
if needed. Call or Text:
919.723.8453
. Please reach out to connect with me on
LinkedIn.
Latest posts by David Williams (see all)