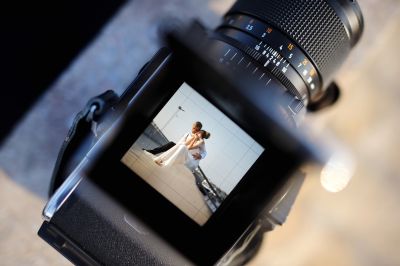 Brief Overview To Get You Thinking Outside The Box
A non-photographer friend of mine who actively networks in the local area to build his business contacts and business relationships told me of a meeting with a local photographer that went something like this: Questions: "What type of photography do you do? Who is your client?" Answer: "I do all types of photography and anyone is my client." I am paraphrasing, but the key take aways are 1) It will be hard to refer to a photographer like this. 2) A photographer cannot and should not be a jack of all things photography because having a core area of specialty will not only help his or her business with clarity but will likely help him or her close more business by having an area of specialty.
For example, it's difficult to be an awesome wedding photographer and an awesome corporate event photographer because although both are events, they are two different core areas plus one caters to consumers and the other caters to businesses. In my case when a company is looking for a corporate event photographer, I know they don't care about seeing wedding photography all over a website because I ask. Many of the photographers that compete against me for corporate events have lots of wedding work on their website which really is the bulk of their work in many cases whereas my only focus in the event world are corporate events. I capitalize on that by saying, "I exclusively focus on corporate events and don't do any consumer work like weddings." That's important to a company looking for a corporate event photographer.
Strategic Relationships with Other Photographers
Photographers that don't try to be a jack of all things photography can be great strategic partners with other photographers. Photographers truly can be a great referral source for each other. I have two examples listed below.
1) Recently, I got a call from someone needing a professional business headshot which is one of my core areas of focus. The lady asked if I could also do their family portrait on the same visit. Families are not my specialty. I referred another photographer that I know that is passionate about family photography.
2) Just yesterday, I had a call about residential real estate photography. A friend of mine, Bob Fortner of BobFortner.com, does not only specialize in real estate photography and other architecture type photography, he is far better at interior photography than I am. We both shoot with the Canon 5D Mark III. We both shoot professionally. But he specializes in an area that I just don't spend a lot of time working on.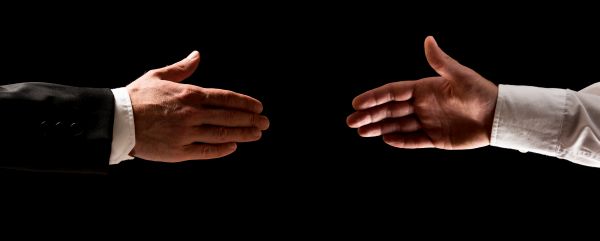 Have Other Photographers Shoot Under Your Brand
There are other scenarios like the two above that I have referred business to other photographers or even had another photographer that I KNOW, LIKE and TRUST shoot under my brand for various reasons. The latter is a completely different strategic relationship.
Imagine if you had a large event shoot and could partner with a fellow photographer that you KNOW, LIKE and TRUST to be a second shooter with you which helps the client and you.
What if you were headed out of town for a few days (like I am now at the beach) and you have strategic relationships with other photographers that you KNOW, LIKE and TRUST that could shoot for you while you are away. In this case, it's true that your brand is on the line and that the other photographer may not be as good at interiors as you are, BUT you simply tell the potential client the situation and see if the client would like to move forward while you are away.
What about stealing clients?
Simply put, that's why you should only work with other photographers that you KNOW, LIKE and TRUST. Remember, not all photographers are out to steal your clients and appreciate the TWO WAY strategic relationship. Yes, cross share business with each other to make it a a WIN-WIN relationship.
In Closing
There are numerous scenarios that you, as a photographer, can build strategic relationships with other photographers. Although some photographers may be DIRECT competitors like being the SAME price point and specializing in the SAME area that you do, there are plenty of other photographers that you can build strategic relationships with rather than try to be a jack of all things photography.
The following two tabs change content below.
Short Bio About The Author:
I'm David Williams a professional commercial photographer focusing on corporate and business clients with some personal branding, lifestyle photography in the mix. My love for photography began in late 1981 while still in High School. I started making money with his camera in 1982. Brenda, my wife, and I started working together in photography in 1988 shortly after we met. Brenda and I married in 1989 and have two adult daughters. Please be sure to
get a quote for services
if needed. Call or Text:
919.723.8453
. Please reach out to connect with me on
LinkedIn.
Latest posts by David Williams (see all)