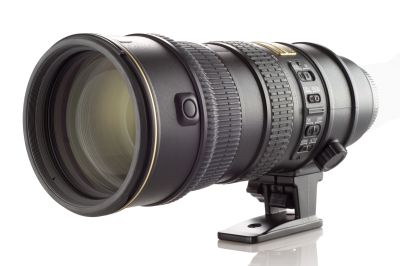 So you bought a nice camera kit from the local retail giant. Wow! it came with two lenses and one of them was a ZOOM lens. Sell both of them on Ebay as soon as you can and get yourself a real lens. OK, that may not be realistic for your budget or you may only want to be a serious hobbyist which means that you'll have to do the best you can with what you have to work with. Even professionals have budgets and have to do the best they can with the level of equipment they can afford.
There is a reason that pro-photographers shoot with the lenses they shoot with. It's about the GLASS (the lens quality which is often reflected by the price). A solid professional lens will provide better image quality and last you for years. Even a lens in between the kit lens and a pro-level lens should yield better quality than the el cheapo kit lenses they throw in consumer bundles.
OK, you don't want to shoot professionally: I get it. BUT you keep wondering why your images are not pristine. It may or may not be the GLASS, but if you shoot with a more expensive lens for just one day, you will likely be SOLD. How do you do that on a tight budget? In the Raleigh market, Southeastern Camera on Atlantic Avenue, as of this posting, will rent a Canon 70-200mm F/2.8 Canon "L" Lens for $35 for the day. Grant it, even on sale with rebates, the lowest that I have personally ever seen that lens is $1,899 which may not be in your budget and that's fine: Rent It!
The point of this post is to simply get you thinking about how serious of a photographer you want to be. One key way to produce better images is to use a better quality lens than a kit lens. Camera bodies should likely be replaced every few years, but a good piece of GLASS ( nice lens ) can last you 20 years or more.
The following two tabs change content below.
Short Bio About The Author:
I'm David Williams a professional commercial photographer focusing on corporate and business clients with some personal branding, lifestyle photography in the mix. My love for photography began in late 1981 while still in High School. I started making money with his camera in 1982. Brenda, my wife, and I started working together in photography in 1988 shortly after we met. Brenda and I married in 1989 and have two adult daughters. Please be sure to
get a quote for services
if needed. Call or Text:
919.723.8453
. Please reach out to connect with me on
LinkedIn.
Latest posts by David Williams (see all)