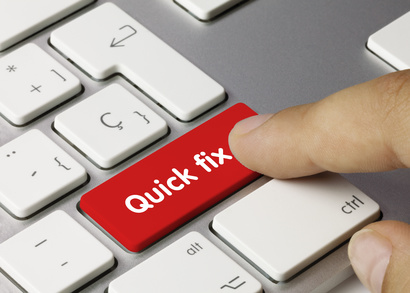 I write a lot about the business side of photography. From my own personal experience, there is no quick fix for getting photography leads. I have not found any single source to be the cure all to easy street.
Photography, just like any other business, requires a lot of time and often some level of financial investment. Getting the phone to ring when spending money can try your patience at times. However, I have been fortunate to have some of it figured out and blessed to have both repeat and referral business which are the two strongest sources of any business.
Repeat business and referral business are nice, but in the early stages of getting more business, it's often some source of leads that may help get things going. For example, Thumbtack.com is one of many resources that photographers can use; however, it is both hit and miss on active leads and it is up and down as far as the leads that come through. So it's extremely difficult to rely on Thumbtack for a full time living as a photographer unless your are in virtually every category possible and close a lot more than the average photographer on Thumbtack.
There are wedding specific lead sites like WeddingWire.com and other sites like GigSalad.com, GigMasters.com and Eventective.com that photographers can tap into; however, some work better than others. It's also unlikely that any one single site will drive enough business to maintain a full time living as a photographer.
Social media is definitely not a quick fix. People have a tendency to forget that social media is "social" and about building relationships. I have gotten more business over time through relationships off social media than other efforts. It takes time and effort to build relationships.
There are other forms of paid online advertising which can help generate leads, but just like everything mentioned previously, there are no quick fixes like paying for online advertising through Google Adwords and Yelp. They are simply resources that can generate more business, but they are not the quick fix, cure all solution to all your photography business needs.
So What's The Answer?
1) Don't be afraid to try different things and keep multiple things going all at once.
2) Be willing to get out and make things happen at networking events.
3) Remember, social media is about building relationships not hard selling.
4) Be willing to spend money to advertise, but not all advertising is the same.
5) Remember, it takes TIME (not weeks and months) but YEARS to build a solid business. With that said, are you willing to do 1, 2, 3 and 4 consistently for years. If not, you should probably work for someone rather than be self-employed.
The following two tabs change content below.
Short Bio About The Author:
I'm David Williams a professional commercial photographer focusing on corporate and business clients with some personal branding, lifestyle photography in the mix. My love for photography began in late 1981 while still in High School. I started making money with his camera in 1982. Brenda, my wife, and I started working together in photography in 1988 shortly after we met. Brenda and I married in 1989 and have two adult daughters. Please be sure to
get a quote for services
if needed. Call or Text:
919.723.8453
. Please reach out to connect with me on
LinkedIn.
Latest posts by David Williams (see all)