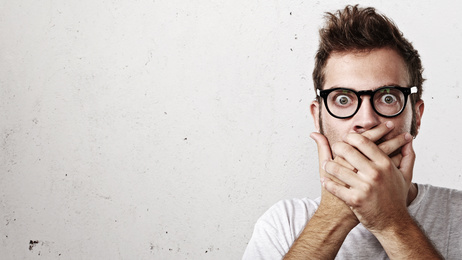 Photography, like art, is in the eye of the beholder.
My portfolio will not appeal to every viewer but some will love it. Your portfolio will not appeal to every viewer but some will love it. However, don't fool yourself just because you make a living with your photography even if you are blessed with referral business and repeat business. Don't accept the status quo.
Every photographer should always strive to improve their work beyond the level they are currently at even if their current client base loves the results. Yes, if the paying client is happy, that is the short term goal, but are you, the photographer, truly happy with the results? Could you have delivered something even beyond what the client loved? What if another photographer came in behind you and shot the same thing? Could you get even better, charge more and reach a different level clientele?
If you want to stay at the level you are at, keeping charging your current rates and relish the fact that your current clients love your current work, that's totally up to you because it's your business not mine. However, I personally want to push myself to new levels with quality, lighting and creativity. That doesn't mean that I'll double my rates or step into a completely different market segment. But it does mean that I want to get even better even if my current clients love my work.
Don't be so overly critical of your photography that you lose confidence. I'm simply saying that you should evaluate your photography with an open mind. Sure, the last client was happy which is great, but what are you doing to deliver the absolute best quality that you are capable of without be discouraged? Don't compare yourself so much to other photographers that appear more successful that you want to give up on photography, but do be honest with yourself while pressing on doing what you love.
For me, I like looking at other photographers work for inspiration not to be discouraged by it. I also don't let the $1,200 headshot success of Peter Hurley bother me. I'm not in Manhattan and I'm not targeting the same clientele. To me, his work is good, but it doesn't discourage me by looking at it. I don't lose confidence because I don't charge $1,200 for a headshot. I want to be the best me that I can be.
Is your photography work really, truly where you want it to be? Are you at the top of your game and have reached the ceiling with no room to grow? What's your next move?
The following two tabs change content below.
Short Bio About The Author:
I'm David Williams a professional commercial photographer focusing on corporate and business clients with some personal branding, lifestyle photography in the mix. My love for photography began in late 1981 while still in High School. I started making money with his camera in 1982. Brenda, my wife, and I started working together in photography in 1988 shortly after we met. Brenda and I married in 1989 and have two adult daughters. Please be sure to
get a quote for services
if needed. Call or Text:
919.723.8453
. Please reach out to connect with me on
LinkedIn.
Latest posts by David Williams (see all)