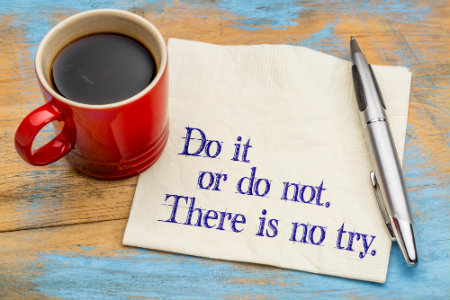 Now that I have your attention with the headline, I'll give you the answer to the question: There is NO ONE THING that you can do to propel your photography business. Sure, some photographers have hit it big with Instagram or other social media or landed large clients through things like direct mail. However, unless you are lucky enough to have one thing stick, I don't think there is any one thing that you can do to propel your photography business.
The nature of a small business owner is to wear many hats. As a photographer, you are likely also your own marketing department. Here are just a few things you will likely need to incorporate in your photography business: Business Networking, Blogging, Social Media, Website Strategy, Paid Search Marketing and much more. Each piece can lead to new business, but each piece takes time and sometimes money. You'll have to DO IT and not just TRY IT! I'd suggest a 90 day, full force, committed minimum to multiple strategies and not just relying on one thing.
The following two tabs change content below.
Short Bio About The Author:
I'm David Williams a professional commercial photographer focusing on corporate and business clients with some personal branding, lifestyle photography in the mix. My love for photography began in late 1981 while still in High School. I started making money with his camera in 1982. Brenda, my wife, and I started working together in photography in 1988 shortly after we met. Brenda and I married in 1989 and have two adult daughters. Please be sure to
get a quote for services
if needed. Call or Text:
919.723.8453
. Please reach out to connect with me on
LinkedIn.
Latest posts by David Williams (see all)