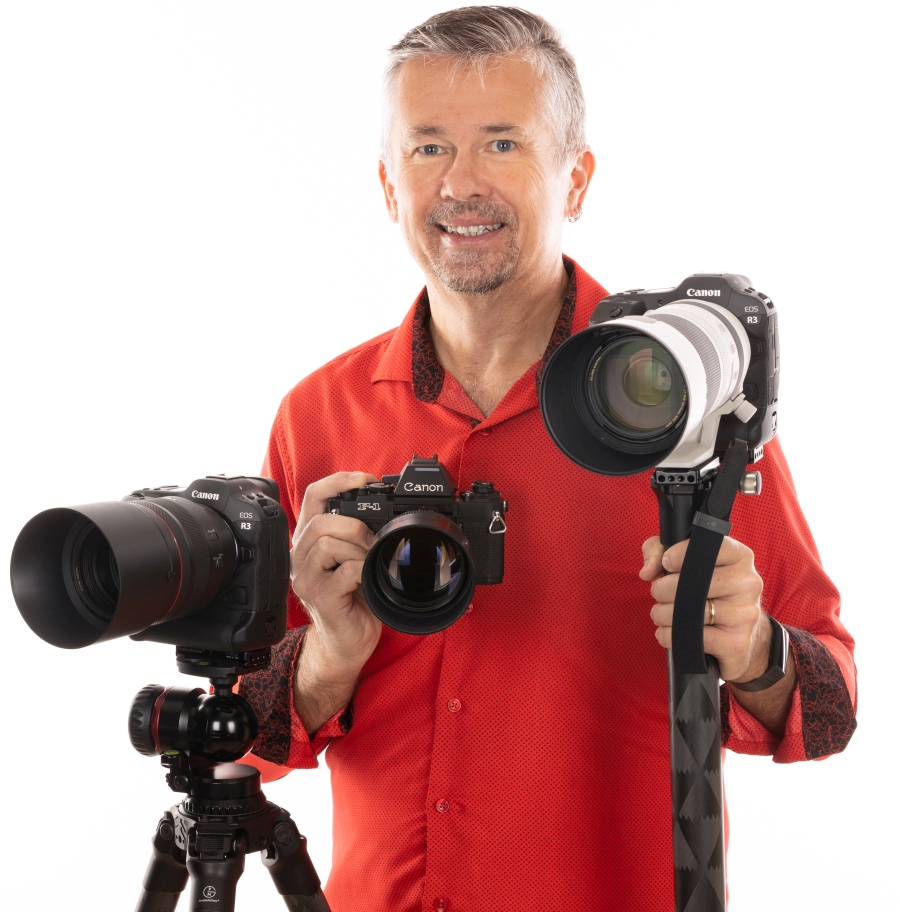 The Canon R3 is 24 megapixels and the Canon R5 is 45 megapixels. So why not go for the more megapixels? Also, if you're going to have two cameras, why not have an R3 and an R5? Let's dive in below.
I think it comes down to what works best for you as a photographer based on the clients you shoot for and what your budget will allow: The R3 is $5,999 and the R5 is $3,899 as of this post. The EOS R is $1,599 and the newer R6 is $2,499. I added the last two because not everyone wants or has the budget for the R5 or R3. I believe it's important to shoot with what works within your budget. You don't have to have an R3 or an R5 to get great results. Remember, the camera is a tool. It's the person behind the camera that uses the tool to create.
Not every photographer needs a 45 megapixel camera. In my case, I've been in the 22MP ( 5DMK3 - years ago ) and 30MP ( EOS R ) range for around 10 years. The 22MP to 30MP range has severed me well for my client base allowing me to provide images for tradeshow banners, side of trucks, billboards and large prints. But beyond the megapixels, why the R3 and why two of them?
The R3 has so many amazing features that I love in the 6 weeks or so that I have been shooting with it. The eye tracking autofocus is spot on. The low light is awesome which is typically the case when comparing 24MP to 45MP. I need the low light, less noise feature of the R3 for some of what I shoot. The reason that I have two of them vs. 1 R3 and 1 R5 comes down to having a backup of the same camera that is my primary camera and having two cameras strapped on that function the same. When I got the second R3, I was able to copy the settings to an SD card and the second one setup like the first one.
With the Dual Stacked CMOS sensor of the R3 in a professional camera body and RF Canon professional lenses, the R3 will serve me well for years to come,
The following two tabs change content below.
Short Bio About The Author:
I'm David Williams a professional commercial photographer focusing on corporate and business clients with some personal branding, lifestyle photography in the mix. My love for photography began in late 1981 while still in High School. I started making money with his camera in 1982. Brenda, my wife, and I started working together in photography in 1988 shortly after we met. Brenda and I married in 1989 and have two adult daughters. Please be sure to
get a quote for services
if needed. Call or Text:
919.723.8453
. Please reach out to connect with me on
LinkedIn.
Latest posts by David Williams (see all)