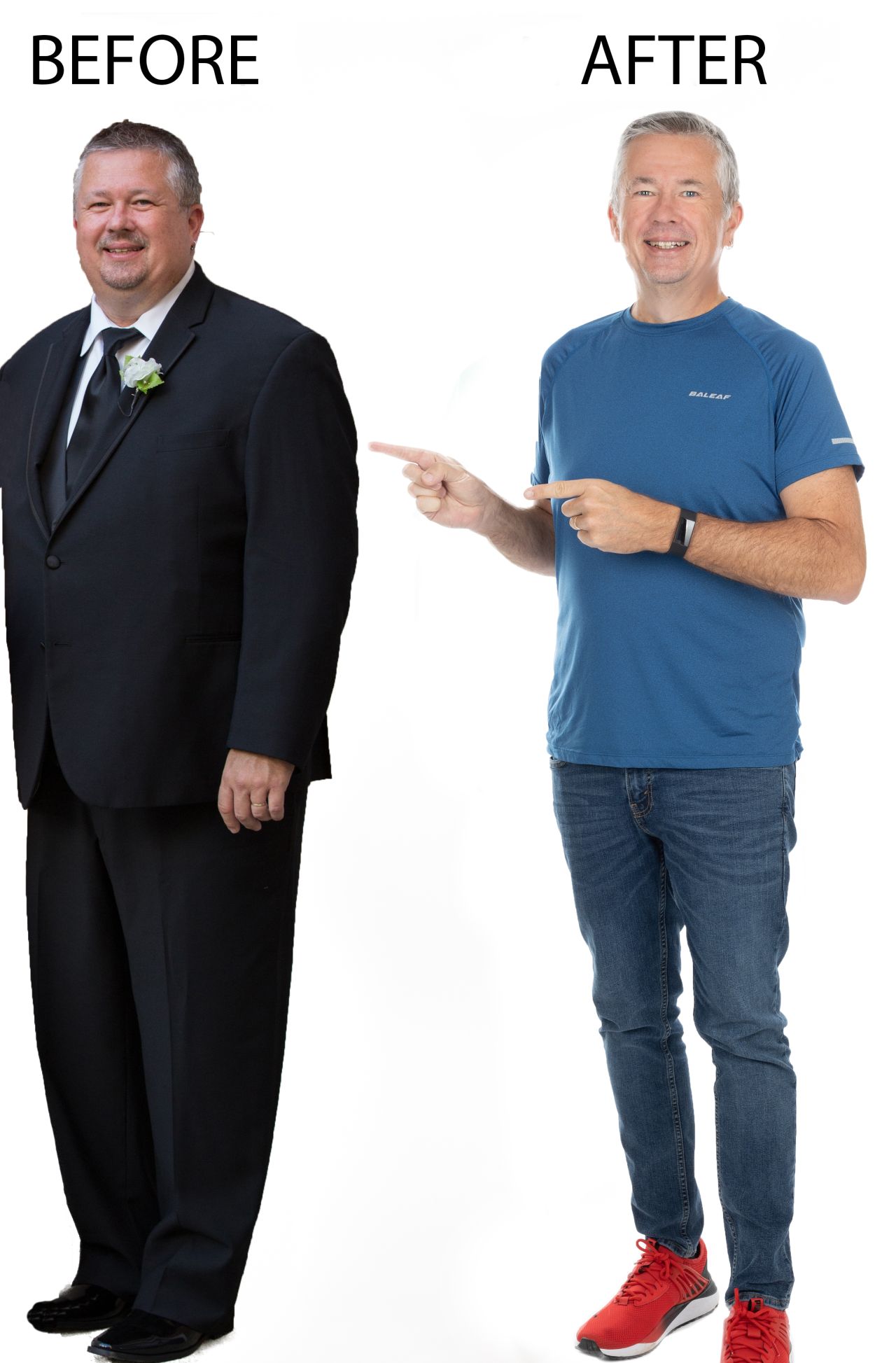 Yes, both pictures on the left are of me ( David Williams ). I once weighed 284 pounds . In June 2021, I hit 184 pounds for a total of 100 pounds lost. But I peaked at 105 pounds down in August of 2021. As of this post in January 2022, I have maintained roughly a 5 pound range for 7 months and generally stay around 182 to 184 pounds. To put the weight in a better perspective, I am around 5'11" and now weigh in a range that I should weigh.
Health is wealth. If you don't have your health, you are very limited and often times not able to do things that you want to do. I understand that life throws things our way that we cannot control. But me being overweight was a choice. I chose what went in my mouth and I chose not to exercise. It was getting difficult to carry my camera gear and I truly wondered how much longer I could keep doing what I love: Being a photographer.
There are two things that I consider my turning point: 1) A new doctor saying things like "just move your body even if you walk in place for 2 minutes just move" and "instead of orange juice have a fresh orange" and "after that initial taste of something sweet what do you have once the taste is gone." 2) After the shutdown of 2020, I gained 8 pounds. I wasn't at my heaviest then, I had lost some weight slowly over time. But I finally decided enough was enough and began the journey in April of 2020.
I averaged about 5 pounds per month in weight loss. I started by controlling what I ate, the portion sizes and when I ate ( cut out the binges after dinner ). It was months later before intentional walking for exercise was added. Then, on December 13th, 2021, I became a runner. I ran my first 5K in the neighborhood. Prior to that I had done some 1 mile or so runs. I have always despised running but quickly fell in love with running.
I weighed in the 220's and was 54 when I started running. So many body parts ached, but I stuck with it. Oh, I get it. You might not be able to run for multiple reasons, but if you are reading this, I trust that you can do something to move your body intentionally for the purpose of staying active even if it's a stationary bike, walking or something else.
The running helped me shed the final 40+ pounds, but it also changed my life. As of January 2022, I have been an active runner for over 1 year. Running makes me feel better, helps me maintain my weight and allows me to have some occasional pizza and beer without keeping the pounds on.
Feel free to connect with me on LinkedIn and message me there about weight loss, photography or anything else.
The following two tabs change content below.
Short Bio About The Author:
I'm David Williams a professional commercial photographer focusing on corporate and business clients with some personal branding, lifestyle photography in the mix. My love for photography began in late 1981 while still in High School. I started making money with his camera in 1982. Brenda, my wife, and I started working together in photography in 1988 shortly after we met. Brenda and I married in 1989 and have two adult daughters. Please be sure to
get a quote for services
if needed. Call or Text:
919.723.8453
. Please reach out to connect with me on
LinkedIn.
Latest posts by David Williams (see all)